Who are we?
The members of the main BIDE team are all professionals working within the European contemporary dance field. They come from different sources as dance, visual arts, social communication and anthropology, among others.
They join BIDE project due their common interest in performing arts and cultural exchange, and for promote the motion of
 ideas, curiosity and practices, working in an horizontal and radial way.
MEET THE TEAM
Sebastián García Ferro
Artistic Director
Choreographer, dancer, performer and composer based in Barcelona since 2005. He has directed his own company since 2000 and staged nineteen pieces like "Solamente Solo" (2000), "Huellas" (2003), "Back" (2007), "Travellers" (2009), "Colapsar" (2011), "Impasse #2" (2013). He has formed at Argentina, USA and Europe, winning awards that include first prize for the best choreography at the 2007 Maspalomas Competition. Over the last few years he has received several commissions for large pieces. These include Versus 0.2 for the Compañía Nacional de Danza Contemporánea de Argentina, Orquestrat for the Barcelona Symphony Orchestra, Ballet de la Ópera de Rieka with "Air From There", the TOTDANSA Project in 2011 and 2012 and TOTDANSEN 2013 with 650 tennage dancers on stage. In 2016 he premier his large piece +45 co-produce by the Mercat de les Flors, Festival Grec y Festival Sismograf among others. He is Associated choreographer of La Caldera/les Corts Choreography Center, Secretary of the Profesional Asociation of Dancers from Catalonia and Residence Composer of the Fundación Phonos/Pompeu Fabra University. He found BIDE in 2007.
web site
Fabritia D'Intino
Artistic Manager and Communication
Freelance performer and choreographer. In 2008 she graduated with a Diploma at the National Dance Academy of Rome (IT), and in 2011 she graduated with a BA in Dance at Artez Hogeschool vor de Kusten in Arnhem (NL). With a special interest for improvisation and instant composition, she performed in various contexts as dancer and maker in collaboration with different kind of artists in Europe, U.S.A. and Latin America. Since 2013 she is collaborating with the company Déjà Donnè (Perugia) that produces her works. In 2014 she is supported by the EU program Dance Moves Cities (Terni/Riga) for the research about site-specific art. In 2015 one of her collaboration is part of the graduation works of SNDO – School for New Dance Development (Amsterdam). In 2015 she starts working with the Company Sosta Palmizi (Cortona, Italy) as dancer and with the theater ZUT (Foligno, Italy) as organizer. She is currently based in Italy. She joined BIDE Team as artistic collaborator in 2013.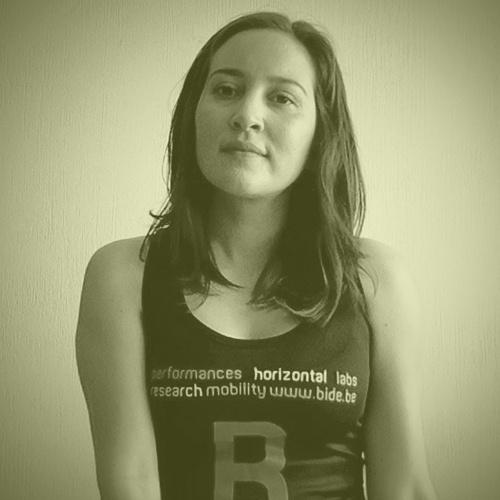 Nelly Palma
Production assistant and internationalization
Former circus arts performer, cultural manager, and researcher. With a Master in Management, Development, and Government and a degree in Culture and Arts from the University of Guanajuato in Mexico. She has specialized in arts and culture research and management, both in the private sector and in the public sector. Collaborating with the Municipal Youth Institute 2009-2011 and the Forum Cultural Guanajuato 2013-2016 in Mexico. Participating in international projects with the Center for Contemporary Arts of Cincinnati in the United States in 2017. With the School of Art and Superior Design Ramón Falcón in Lugo, the International Theater Festival of the University of Santiago de Compostela both in 2014. She joined BIDE team in the area of production and internationalization since 2016.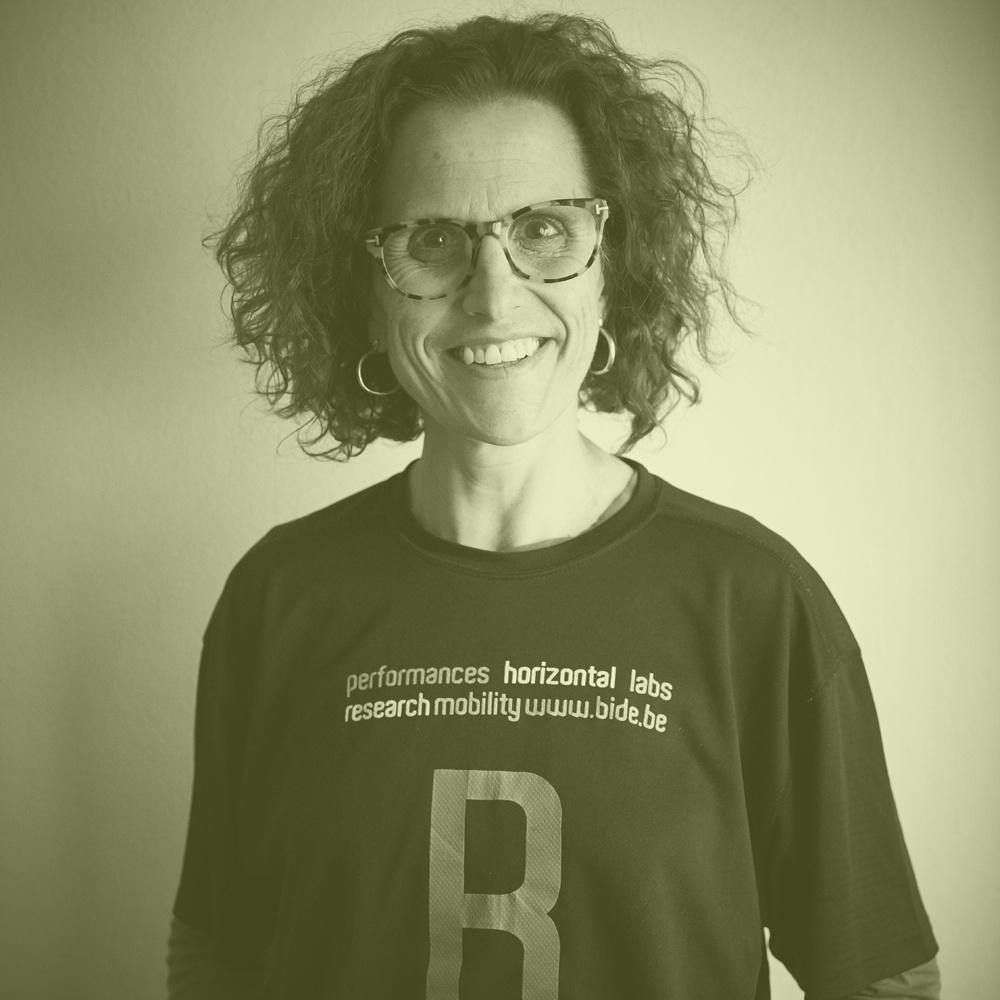 Cultural manager of scenic projects, distribution and sale of shows of dance and theater companies. She has developed her career during 30 years like Responsible for management and organization of human teams and material goods in the field of public administration of Catalonia with extensive training. Superior Technician of Fine Arts and Design of ephemeral assemblies and Graduated in Interior Design by the Escola d'Arts Aplicades i Disseny Llotja de Barcelona. She trusts in life and in all experiences brings us good teaching. Her interests are human relations, self-knowledge, performing arts, design, craftsmanship and children's literature as a result of being a mother of two children. She joined BIDE Team as producer in 2018.