Collaborative creation
B>Meeting
The B>Meeting it's the central event of BIDE that takes place every year in Barcelona since 2009. It is a 5 day duration event where around 60 - 70 dancers, choreographers and cultural managers from 20 countries, some supported by different institutions and dance organizations, meet in the same space.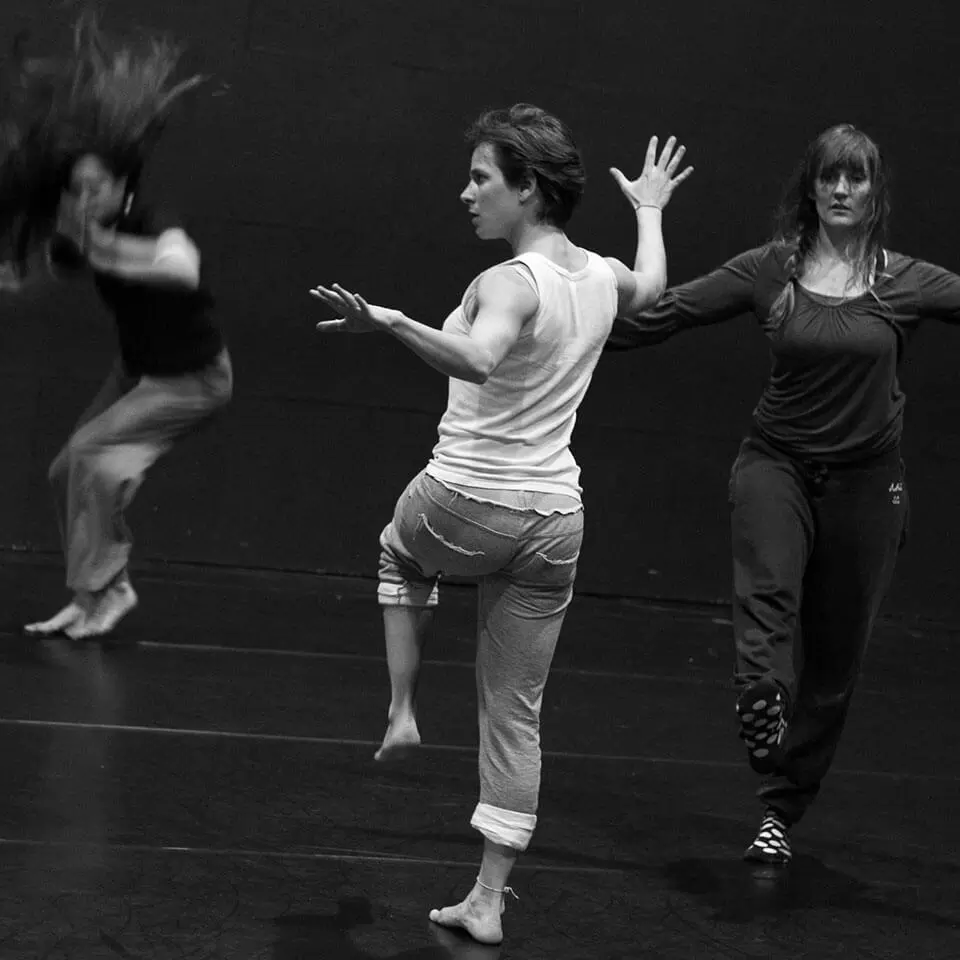 During this event a series of activities happens, the axis of the encounter is our method of collaborative creation, a format that we call B>Lab. Each day there are three to six B>Labs coordinated by members of the team as national and international participants. English is the language of the event.
Within the event, in addition to the B>Labs, there is also a series of activities thought to promote mobility, exchange, and internationalization of participants:
Speed ​​Dating: short talks between artists to get to know their profiles and realities.
NewsRoom: space of visibility, to announce specific needs and proposals of the participants current and future projects.
B>Cultural Management Lab: As in the B>Labs, movement is the driving force, BIDE also offers a B>Lab with the focus placed on the Cultural Management of institutions, organizations, and festivals that collaborate with us and are connected thanks to the network that we provide.
B>Expo: Space of visibility for BIDE collaborators to present their program and artistic proposal for the year in 6 minutes with 20 images.
Feedback: Each morning constructive feedback sessions allow reflection about the processes that each B>Lab had the previous day.
Creation Center Tour: BIDE provides the chance to get to know some of the official and independent Barcelona's Creation Centers and their activities.
Open Performance: During the fourth day of the meeting, the process of working with the community begins, showing in performance format the scenic results created in the B>Labs so far.