This is the hard working and talented BIDE Team.
They come from different sectors such as dance, visual arts, social communication amongst others. They joined the BIDE project due their common interest in performing arts and cultural exchange, promoting ideas in motion and curiosity; working in a transverse and radial way.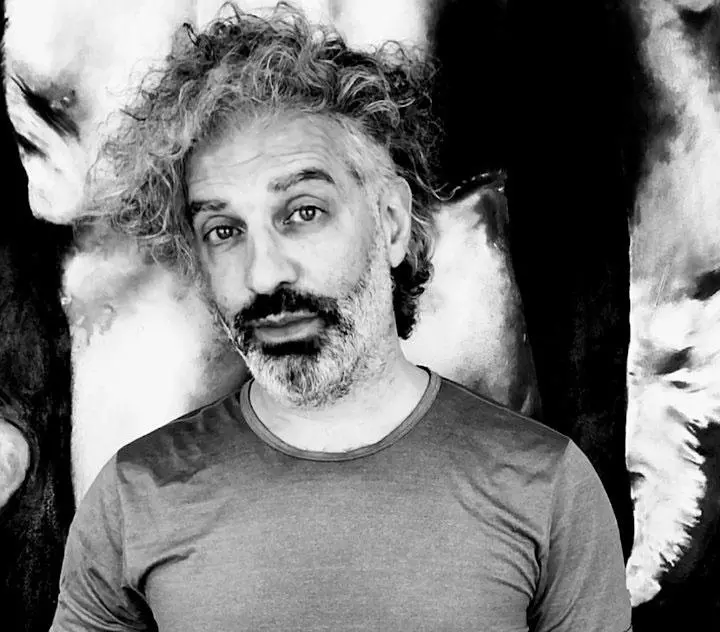 Sebastián García Ferro
Artistic Director
Choreographer, dancer, performer and composer living in Barcelona since 2005; Sebastián has directed his dance company formed in the city of Barcelona since 2000. So far he has premiered and collaborated in the direction and choreography of 22 contemporary dance pieces, winning several awards: Tot Dansa 2011 Contest awarded by the Mercat de les Flors, the IMEB and the Institut del teatre, 1st prize 12 Certamen Coreográfico de Maspalomas (2007), 2nd prize Certamen Coreográfico de Madrid (2006) with his piece "Back", 3 prize Certamen Coreográfico de Salt (2006) with his piece "On Your Mark".
CIA Sebastián García Ferro has produced 24 pieces with the support of co-production and subsidies from the following Catalan platforms and institutions: Orquestra Simfònica de Barcelona (OBC), Mercat de les Flors, Festival Grec, La Caldera, Associació de Professionals de la dansa de Catalunya (APdC), Fundacion La Caixa, I.C.U.B., C.O.N.C.A., Oficina de Suport a la Cultura,etc. In America and Europe.
He has received several commissions for large format pieces such as the Compañía Nacional de Danza Contemporánea de Argentina with the piece Versus 0.2, the Orquesta Sinfónica de Barcelona with the piece Orquestrat. He has collaborated making assemblies for several companies in Spain, Belgium, Germany, UK, Mexico, Austria USA, Argentina, Cyprus as Sr Serrano, Cié 13, Colectivo la Majara, Les Antonietes, Cia Luz Corporea, Ceprodac, Cia El Mito, etc.
Sebastián has also composed original music for more than 44 theater, dance and installation pieces as well as short films and TV programmes.
Artistic Director of the Barcelona International Dance Exchange Associated Choreographer of the Creation Centre La Caldera/les Corts Collaborating Artist of the Auditori of Barcelona Resident Composer of the Phonos Foundation of the Pompeu Fabra University.
His work as a Composer and Mix engineer is endorsed by the following music software and hardware companies: JZ Microphones, Sonimus, Audified, Sonible, Nembrini Audio, Black Rooster Audio and Arturia.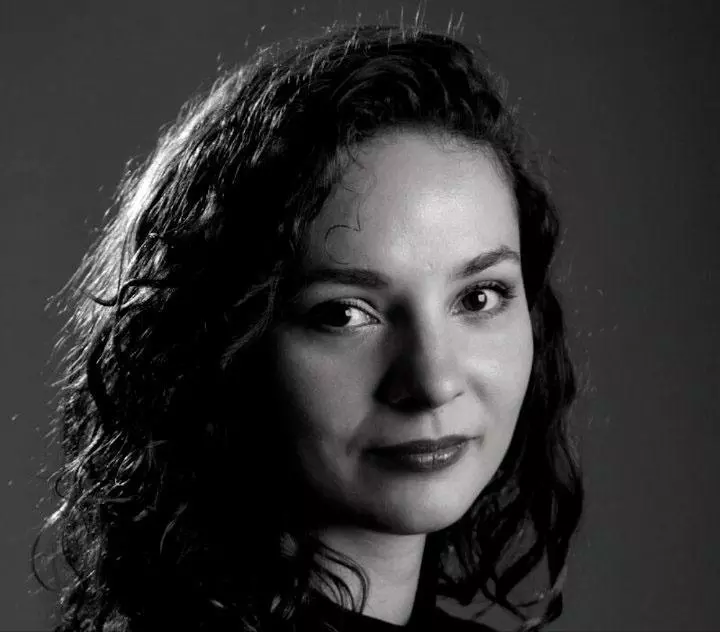 Ireri Mugica
Production and International Relations
Born Chilanga, Ireri Mugica continuously finds her passion by striving to find ways for 'impossible projects' to happen. After graduating in Contemporary Dance at Nellie and Gloria Campobello National School of Dance, she performed as a dancer in several projects and companies in Mexico City. In the last three years, Ireri has served as International Manager at Centro de Producción de Danza Contemporánea (CEPRODAC), developing more than 45 international collaborations and coproductions with institutions and artists from over 17 countries, including artistic residencies, workshops and laboratories, exchanges, fundraising, coproduction of 6 contemporary big format dance programs, national and international touring, among others. She was awarded with a Santander scholarship for high-impact entrepreneurs in New York City, after graduating from the postgraduate studies in Cultural Policies and Cultural Management in 2018.
Ireri's currently interested in connecting artists and audiences around the world, while re-thinking mobility and ecological/social responsibilities that performing arts can impact in this transforming era.
Zoë Gadd
Artistic Collaborator
Zoë Leigh Gadd is a Dance Practitioner, Choreographer & Educator working predominantly in contemporary dance and musical theater. Zoë founded her own business Dance Ahead - Collaborative Choreography in 2008, producing immersive dance theater projects in non-conventional spaces. Additional interests lie in audience immersion, cross-generational community projects and interdisciplinary practice. Zoe's research led to her devising a new technique merging language and movement - Kinetic Reading. 2020 marked a shift where Zoë expanded her reach to international contexts; relocating to London and furthering her work in higher education and creative dance practice.
Zoë has an extensive background in education, performance and choreographic practice that has led to delivery within some of the most prestigious dance establishments in the UK. Teaching contexts include contemporary dance techniques, dance theater, musical theater, site-specific theater, immersive theater and theory for Higher Education. Zoe has contributed extensively in curriculum design and development in Dance and Movement for Musical Theatre at Wilkes Academy, UK; Coordination and assessment in production modules at Rose Bruford College; Programme leadership in Performing Arts at University of Cumbria; Learning and Teaching (Dance) Royal Conservatoire of Scotland; Contextual Studies at London Studio Centre and extensive freelance workshops across community and professional demographics.
Zoë is delighted to be joining the team at BIDE and looks forward to supporting UK based dance artists in international opportunities.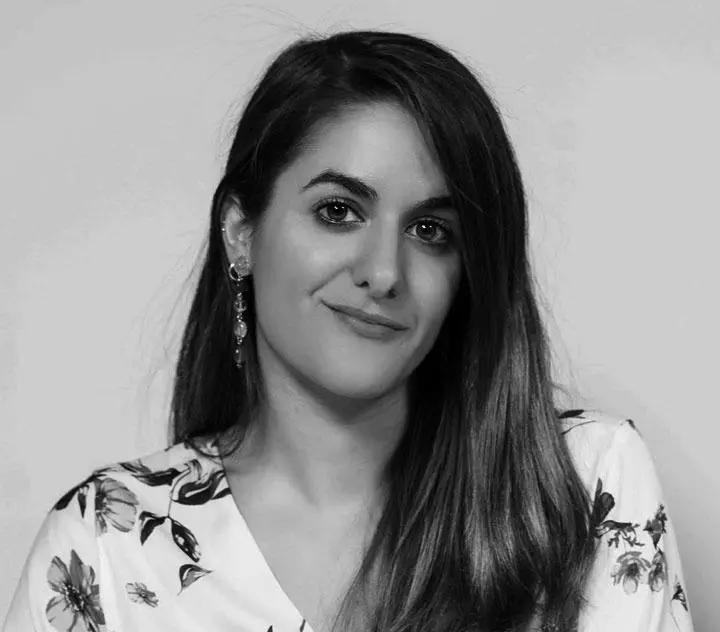 Eva Bosch
Communication
Eva Bosch graduated in Audiovisual Media from the Universitat Politècnica de Catalunya (UPC), with a double degree from Glyndwr University. There he discovered art from a more technical side (visual and sound), later expanding his knowledge in the digital world with courses in Digital Marketing and Communication 2.0 and Community Management.
Eva is Community Manager, photographer, videographer and freelance voice over. After working in radio stations all over Barcelona, ​​as a journalist and carrying out company communications, she decided to start a career as a content creator. His passion is helping companies convey their values ​​and image through valuable content that engages new users and encourages them to join their community.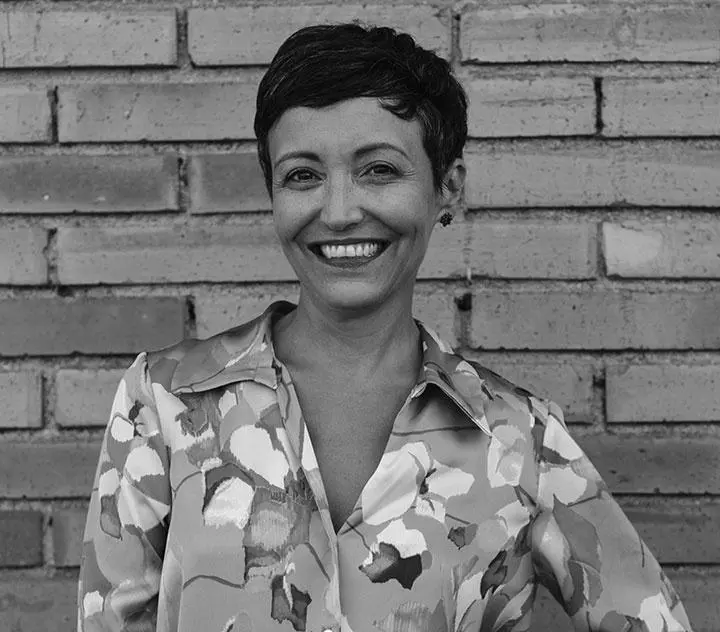 Vanessa Costa
Communication
More than 20 years working as a copywriter and creative director in advertising agencies in Brazil and Barcelona with clients and international awards. Ex-member of Sodabites Innovation & Branding, Barcelona, conducting courses and workshops on behavioral and consumer trends in Brazil. Professor of Visual Culture applied to Coolhunting at Lemon School, Brazil.
From 2011 to 2019, working as a consultant in research on trends and innovations for large clients such as Kimberly-Clark, Barcelona City Council, DoBrasil Live Marketing and TV Rede Globo.
Co-founder and creative director of Coterrats, a sociocultural project that won the BCN Canòdrom Challenge 2016, carried out by the Barcelona City Council, the Peninsula and Sónar+D.
She has worked as Brand-Content Creator for BIDE for the last 3 years. Since 2023 he has been collaborating with BIDE in the field of Communication.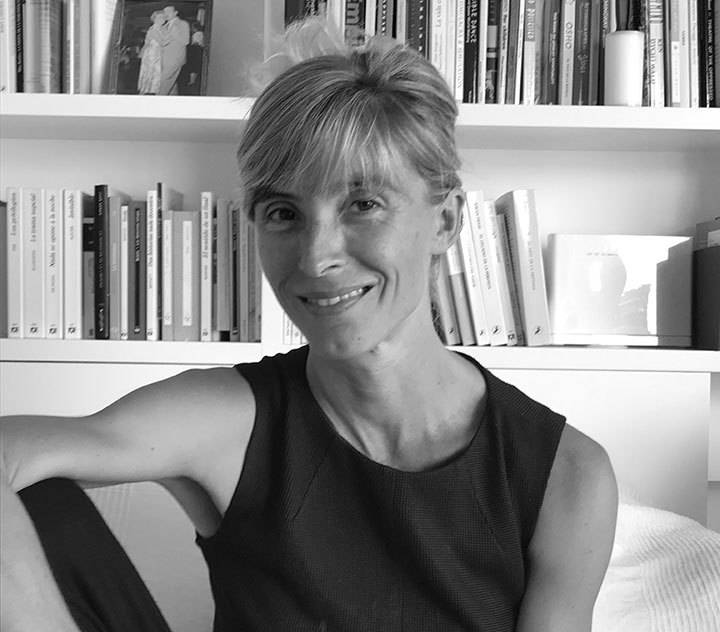 Olga Sasplugas
Strategy Advisor
Professional dancer and choreographer. Includes creations such as the videodance Astragalus, awarded by the Generalitat de Catalunya and finalist of the New York Dance for the Camera Festival.
First Fulbright Andorran grant from the Fulbright International Committee, to pursue a Master's degree in the United States, Tisch School of the Arts, New York University.
Creator and creator of different social dance programs:
Dance Program at the Children of the World Orphanage, Cambodia, 2005. Program awarded by the Ministry of Social Affairs and the Ministry of Foreign Affairs of Andorra.
Project advisor and consultant for the Urban Visions Festival. Awarded by the European Commission, 1st Festival of Contemporary Dance in Public Spaces, Cairo, Egypt, 2012.
President of the dance program Sudansa, which brings the choreographic process closer to children in public schools and at risk of exclusion.
Creator and producer of the project CODIFICAT, an amalgam of dance, immigration and new technologies, funded by La Obra Social La Caixa Foundation, Arrabal, Barcelona, 2012.
Participation and ideation of the program Dance within the Family. Design and choreography of the course. Grec Festival, Barcelona. La Danza se Lee Bogotá, Colombia, 2008-2011.
Co-founder and co-director of Act2follow.com, creative agency specialized in Movement. Choreography design for the Evax Adapt TV spot, summer 2010 campaign.
Life Coach and Consultant. Studies in Neuroscience for personal and professional development, Design Thinking and Strategic Problem Solving.